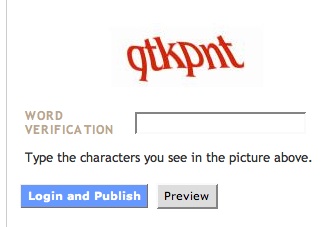 ((Toledo, OH) I am removing the annoying word verification tool from the comments section. I have been spam-free for several months on this blog, and I originally added the feature to weed out unwanted spam.
If the spammers return
en masse
, I may re-install word verification.
What about you? Do you find this feature useful, or a cumbersome annoyance?