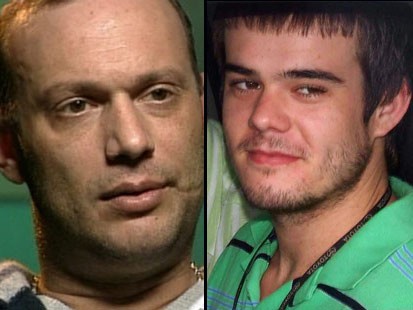 Photo courtesy of ABC News
I read with more than a little interest the ABC News report on
Patrick van der Eem
, the Dutch man who laid a trap for
Joran van der Sloot
, long considered to be a suspect in the disappearance of
Natalee Holloway
. ABC will be running a special this evening on the taped confession of van der Sloot.
Translated excerpts of the videotape have been appearing all over the Internet, and van der Sloot certainly loses any credibility he once had. We are faced with a dilemma, though: do we accept the videotape at face value, believing van der Sloot's tale of dumping a comatose Natalee Holloway from a boat off the shore of Aruba, or do we believe his new story, which is that he lied on the tape to impress the
faux
gangster van der Eem?
Unfortunately for the Holloway family, it appears that authorities believe the tape has no value in a prosecution, as
Aruba's examining judge
refused to issue a new warrant for the arrest of van der Sloot. Holloway's mother,
Beth Twitty
, told reporters that she felt a "kind of relief" at the revelations on the tape.
As I watched the tape and read the transcripts, I did not get the sense that van der Sloot told a story that was complete in its fabrication. I think the drug-using punk at the very least knows the details of Holloway's death, although he may have embellished the story to score points with his "gangster" pal van der Eem. At any rate, may van der Sloot be dragged into a dark alley by leather-clad dudes with lead pipes and chains for a serious arse-kicking, if for no other reason than being such a smarmy schmuck.